Thursday, May 7, 2009
Check out the preview..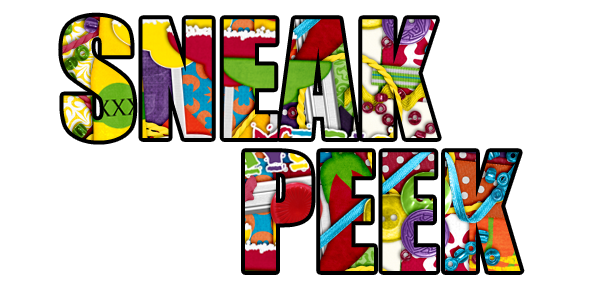 Posted by

Kel
at 1:44 PM
0 comments

Saturday, May 2, 2009
This is my first [inter]National Scrapbooking Day event. I'm so excited. The Design Team at
ScrapMatters
worked really hard to bring you an amazing MEGA kit called
Hawaiian Happy Hour
that you'll get for FREE with the purchase of $15 or more at the ScrapMatters
store
. Isn't this kit fantastic?!?
Here is what I created with this kit:
In case you were wondering what "no ka 'oe" means, it means THE BEST! My idea of paradise is traveling to the Big Island, otherwise known as Hawaii. No place can compare to how amazing the Big Island is. Granted, I may be biased because I lived there for 4 years, met my husband there, and have family roots from there, but hey. Who's keeping track of those minor details?
I lived in the beautiful town of Kamuela (aka Waimea). It was a small town with the friendliest group of people who truly showed the meaning of Aloha (love).
My favorite places to visit on the Big Island is Waipi'o, Kamuela, Kohala, Honoka'a, and Ka'u. All of these places have the most incredible vistas you've ever seen. Here are some pictures I found on the internet due to the fact I have yet to take decent pictures of my favorite island.
Ok. I'm done teasing you with pictures and links to my idea of paradise. Here is what you were probably looking for:
I made 2 5x7 quickpages and loved it so much, that i also made a 5x7 card. I really loved this kit. The color scheme was so much fun. I know I know. I should've put this at the beginning of my blog, but then you wouldn't have read all those wonderful things about the Big Island.
Posted by

Kel
at 7:00 AM
7 comments

It's been awhile since I've been able to create for Andilynn Designs, so I am beyond thrilled that she came out with TWO new kits. I've really been into vintage stuff lately, so it is perfect that Andrea would create 2 kits in a row that would have all the elements I love.
Here is what I created with night music:
Ok I seriously need to go to bed. Can't wait to see you back here later on in the morning because I will be a part of the ScrapMatters Team blog train. Choo choo! See you then.
Posted by

Kel
at 1:46 AM
1 comments

In celebration of National Scrapbooking Day and the new release of WM[squared] (one of my favorite Designer) kit, her lovely CT team (which I am gleefully a part of) is hosting a blog train with quickpage FREEBIES. Make sure that you've already grabbed freebies from
Jen
,
Kim
,
Melissa
,
Heidi
, and
Heather
.
Here is what I created for you:
And my fun layout of me and my sis:
Hope you're having a fun scrapbooking day!
Posted by

Kel
at 1:32 AM
4 comments

Friday, May 1, 2009
Posted by

Kel
at 10:48 PM
0 comments